Contact Us
ZLD TECHNOLOGIES PVT. LTD.
42, 32, 26 - 3rd & 4th Floor
B Wing, 4 D Square
Visat-Gandhinagar Highway
Chandkheda, Motera - 380005
Ahmedabad, Gujarat, India

Phone: +91-79-48903459
+91 - 99044 07783
E-mail: ck@zldtech.in


---
ZLD TECHNOLOGIES PVT. LTD.
VAIJNATH TANDLE
Phone: +91 - 98600 24649
E-mail: vt@zldtech.in


Membrane Technologies
Reverse osmosis (RO)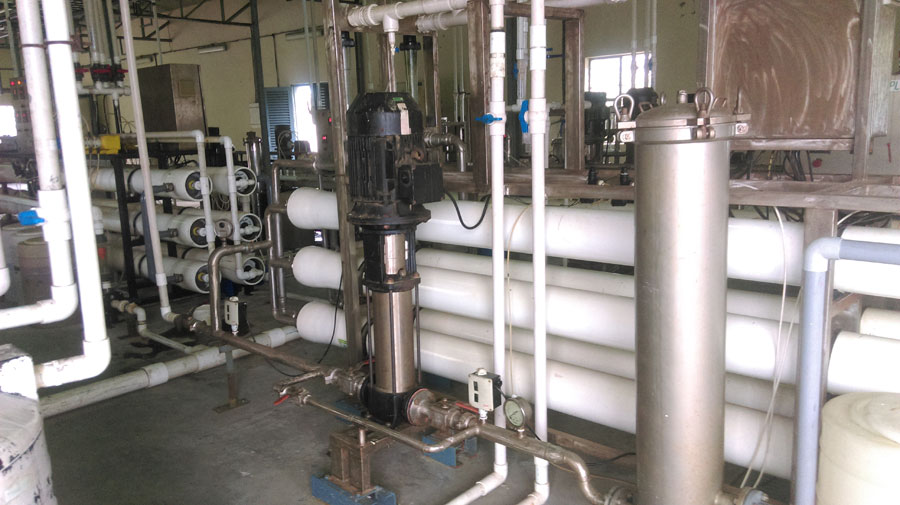 Reverse osmosis (RO) is a water purification technology that uses a semipermeable membrane to remove ions, molecules, and larger particles from drinking water. In reverse osmosis, an applied pressure is used to overcome osmotic, a colligative property, that is driven by chemical potential differences of the solvent, a thermodynamic parameter. Reverse osmosis can remove many types of dissolved and suspended species from water, including bacteria, and is used in both industrial processes and the production of potable water. The result is that the solute is retained on the pressurized side of the membrane and the pure solvent is allowed to pass to the other side. To be "selective", this membrane should not allow large molecules or ions through the pores (holes), but should allow smaller components of the solution (such as solvent molecules) to pass freely.
Ultrafiltration (UF)
Ultrafiltration (UF) is a variety of membrane filtration in which forces like pressure or concentration gradients lead to a separation through a semipermeable membrane. Suspended solids and solutes of high molecular weight are retained in the so-called retentive, while water and low molecular weight solutes pass through the membrane in the permeate. This separation process is used in industry and research for purifying and concentrating macromolecular (103 - 106 Da) solutions, especially protein solutions. Ultrafiltration is not fundamentally different from microfiltration. Both of these separate based on size exclusion or particle capture. It is fundamentally different from membrane gas separation, which separate based on different amounts of absorption and different rates of diffusion. Ultrafiltration membranes are defined by the molecular weight cut-off(MWCO) of the membrane used. Ultrafiltration is applied in cross-flow or dead-end mode.
Nano Filtration
Nano filtration is a membrane filtration-based method that uses nanometer sized cylindrical through-pores that pass through the membrane at 90º. Nano filtration membranes have pore sizes from 1-10 nanometers, smaller than that used in microfiltration and ultrafiltration, but just larger than that in reverse osmosis. Membranes used are predominantly created from polymer thin films. Materials that are commonly use include polyethylene terephthalate or metals such as aluminum. Pore dimensions are controlled by pH, temperature and time during development with pore densities ranging from 1 to 106 pores per cm2. Membranes made from polyethylene terephthalate and other similar materials, are referred to as "track-etch" membranes, named after the way the pores on the membranes are made. "Tracking" involves bombarding the polymer thin film with high energy particles. These results in making tracks that are chemically developed into the membrane, or "etched" into the membrane, which are the pores. Membranes created from metal such as alumina membranes, are made by electrochemically growing a thin layer of aluminum oxide from aluminum metal in an acidic medium.
Microfiltration
Microfiltration (commonly abbreviated to MF) is a type of physical filtration process where a contaminated fluid is passed through a special pore-sized membrane to separate microorganisms and suspended particles from process liquid. It is commonly used in conjunction with various other separation processes such as ultrafiltration and reverse osmosis to provide a product stream which is free of undesired contaminants.